Advance Order Deadline:
Jun 21, 2018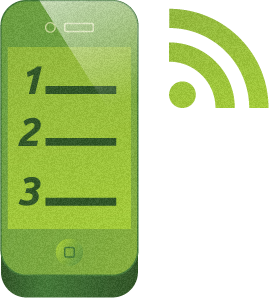 LeadValu App License fees (when using your own devices*):
Advance
Standard
Initial License
Additional Licenses
Initial License
Expired
Additional Licenses
Expired
Unlimited Licenses
(includes initial license)
Unlimited Licenses
(includes initial license)
N/A

Total number of licenses:
First license is included with your event registration.
LeadValu App License with iPad Rental.
| | Price |
| --- | --- |
| Initial License & Rental | |
| Additional Licenses & Rentals | |
iPads will be shipped to the address you provide on the next page (LeadValu will not ship to the Event Venue or Hotels)

Total number of licenses and iPads to rent:
Sorry, we can not offer rentals for your event. Please use LeadValu on your own devices.
Sorry, you have missed the deadline for iPad rentals. Please use LeadValu on your own devices or email sales@leadvalu.com.
Quantity
Product
Price
Total
1
1
1
1

Total

(*) Device requirements:
iOS: You must use an iPad 3 or later, iPhone 4s or later or iPad Mini. iOS 9 or above is required.
Android: Compatible with Android 4.4 or later. Devices must have a rear-facing, AUTO FOCUS camera with 5MP or greater resolution.
APP LICENSE TERMS: All cancellations received prior to (7) seven days before Exhibitor move in will be charged a $75 fee; inside of (7) days will be charged at full price. Custom Surveys and eLit orders cannot be cancelled.
IPAD RENTAL TERMS & CONDITIONS: All equipment ordered will be mailed to your offices up to 5 days prior to the show opening. Include exact shipping address with your order. Rental cost does not include return shipping. Exhibitor is responsible for the full replacement cost of the equipment if damaged, lost or stolen while in the possession of the renter. Rentals cannot be cancelled or refunded. Rental iPads must be returned within 5 business days after the event ends.